Rock Solid Builders INC
EXCELLENCE IN BUILDING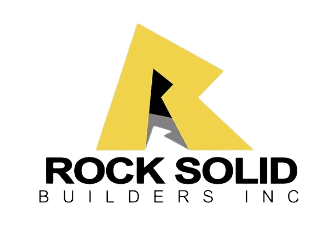 "As a boutique development company, our focus has been to deliver value through a combination of rigorous analysis, hands-on management, and innovative design."
As President of Rock Solid Builders, Vitali Feldman understands what buyers want, and he consistently delivers time and time again. It's a combination of innovative design, master craftsmanship, and value. As a result, Rock Solid Builders has solidified a reputation among its buyers for the best in upscale living.
Building and development is a passion of Vitali's, which he discovered early in his career. He graduated Pace University magna cum laude with a degree in finance. After working in corporate America for Merrill Lynch and Smith Barney, Vitali realized that this wasn't something that he desired. He wanted to start his own business. In 2010, the Feldman Brothers founded Rock Solid Builders, a construction and real estate development company. Since that time, Rock Solid Builders has built hundreds of homes in New Jersey and sold more than $500 million worth of real estate.
An entrepreneur at heart, Vitali was selected among the top 25 "America's Best Young Entrepreneurs age 25 or under" in 2006 by Bloomberg Business Week. He also was featured in multiple magazines for his creation of an online service marketplace. A Bergen County resident and community-minded businessman, Vitali also serves on the Advisory Board for Provident Bank.